In this article
An overview of your publisher connections within the Connections tab in the Permutive Audience Platform.
Connecting to Publishers:
To view your available publisher connections, please select the Connections tab in the Audience Platform.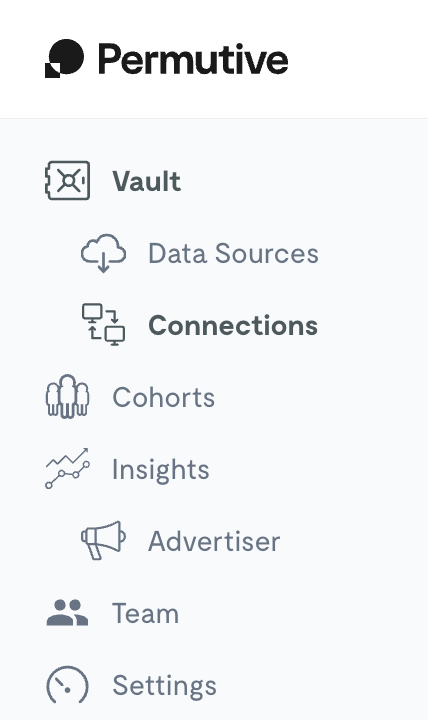 Publishers will have to create a connection with your Advertiser seat to allow cohorts to be created and analysed.

The connections tab shows which permissions each publisher has given you. The permissions a publisher gives you are up to their discretion. A publisher can choose not to give you permission to all cohort types and insights. Without a publisher giving you permission, you will not be able to activate cohorts or use insights with that publisher.


Enabling Matched and Modeled cohorts.
As a baseline standard for facilitating the ability to create Advertiser cohorts, Permutive asks connected publishers to enable Matched and Modeled cohorts so that this function is enabled in the Audience Platform.


Enabling Standard Cohorts
Publisher may also allow you to access and activate standard taxonomy cohorts as part of your connection permissions.
Enabling Insights
You will be able to use insights to analyse the cohorts you have permission to activate.