In this article
Instructions of connecting your DSP platform seat to the Permutive Audience Platform, for activating deals created using Permutive.
Connecting your DSP:
To view DSP connection settings, select the Settings tab in the Audience Platform.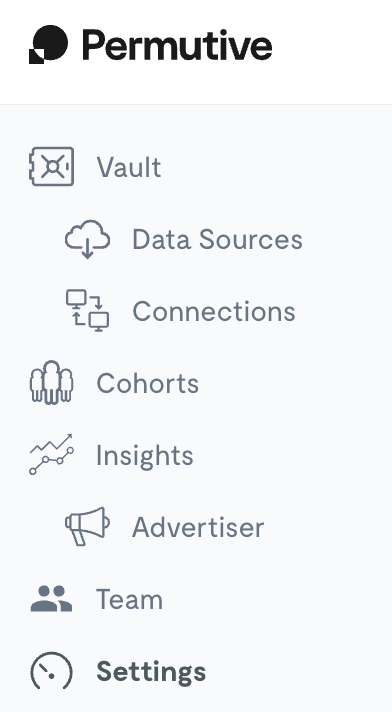 Once the settings tab is open, you will be able to view your organisation ID (your unique advertiser connection ID in Permutive), as well as an available drop-down of options for DSP buyer seats.
[Permutive currently supports Xandr Invest, Google DV360 and The TradeDesk DSP for connections in the platform - other DSP connections are available upon request, please speak to your Advertiser CSM or Support team.]

In the 'DSP Buyer Seat' section, you have the option to 'Edit' your available connections - please input the corresponding DSP seat ID you wish to use as your buying platform for running Permutive Audience cohort deals.
Using Multiple Seats within your DSP:
In the instance that you are using multiple DSP seats within one Permutive Advertiser instance, for example using different DSP seats for different markets/geos/products, please confirm this with your Advertiser CSM who will be able to assist with connecting multiple seat IDs.