In this Article
How to locate your targeting key values in Google Ad Manager to check setup and value integrations are operational.
Finding your targeting key 
Any Cohort which is targeted in your environment will have its unique ID. This targeting value gets passed into Google Ad Manager as a key value and then gets mapped to a deal ID. In order to create the deal, you will first need to find the respective targeting value.
When you enable the Google Ad Manager Integration the 'permutive' key would get defined at that stage. The same key is used for custom cohort targeting so the 'permutive' targeting key should already be defined.
To check new key values are correctly passed through, please visit the Key-values section of your GAM seat, available under the Inventory tab as pictured below.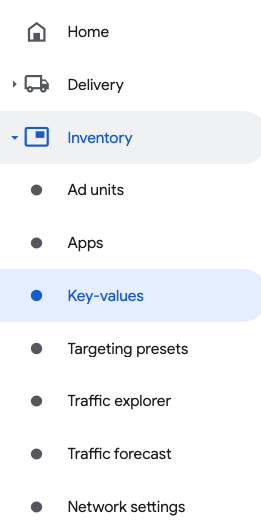 Once in the Key-values tab, search for Permutive in the top left search box, which will locate your existing Permutive key-value integration as pictured. 

As best practice for setting up new Advertiser opportunities, we recommend 'Permutive' targeting key values are defined as "Dynamic", where new Advertiser targeting values will be pushed to your GAM seat as part of standard integration setup. 
Clicking into your Permutive value integration, all new targeting values for Advertiser cohorts should generate in the available list of values, as pictured below.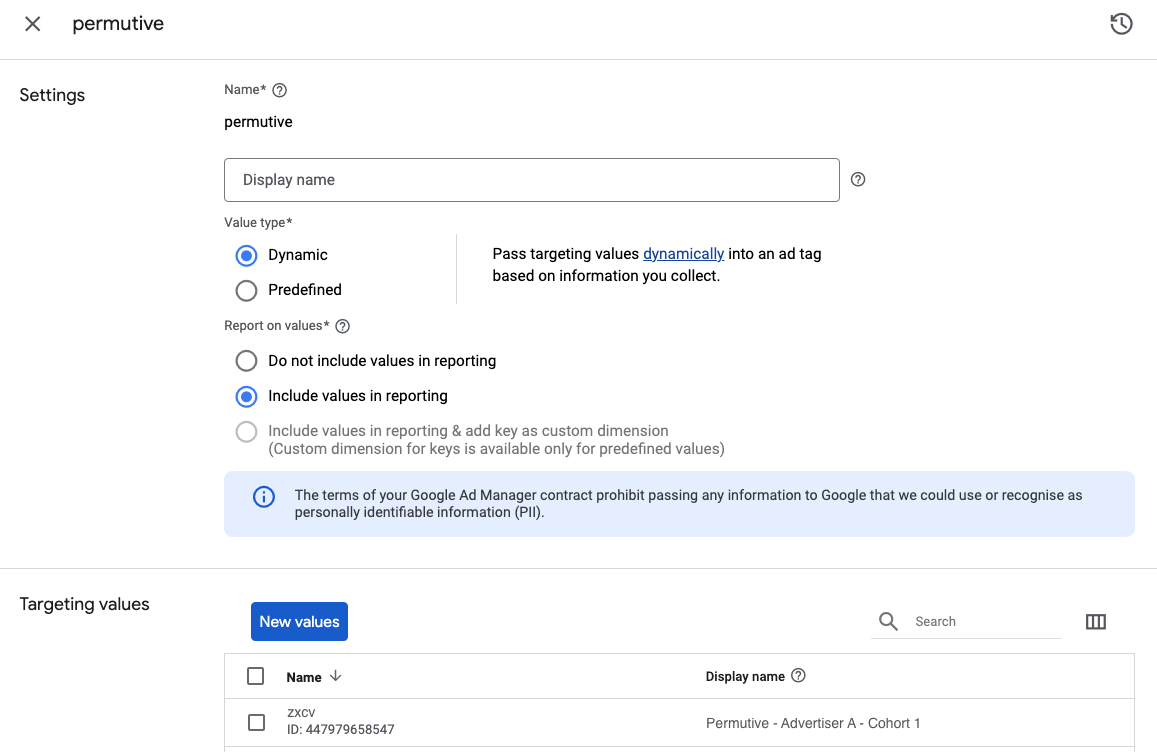 If it's set as "Predefined", you may require new targeting values be manually sent to your GAM seat depending on your existing integration setup - in this instance that you cannot locate new values, please reach out to the Permutive Advertiser team for support. 
For next steps on how to create a preferred deal and assign targeting values, please click here.